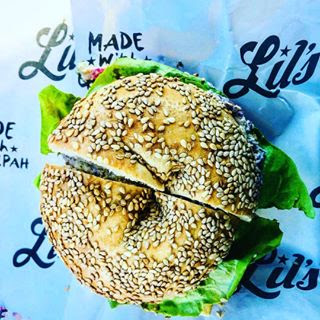 LIL's is OPEN every day 8am-2pm! Order now for delivery or pick up.
Be the cool kid and skip the line! Place an order for
DELIVERY TO YOUR DOOR or PICK UP at 308 Greenup St. in Covington...just over the Roebling Bridge.
ALL ORDERS FOR DOZENS/HALF DOZENS MUST BE PLACED 24 hours BEFORE YOUR PICK UP DATE & TIME to ensure we get you the bagels and spreads of your dreams.
Ok...order away and thanks for knowing GOOD bagels.
Are you in the circle? We deliver to YOUR DOOR!!